If you could write like one fiction author, who would it be?

Oh Lord: J.R.R. Tolkien! Everything so vivid and detailed, a whole world created from the mind of one man. Jealousy.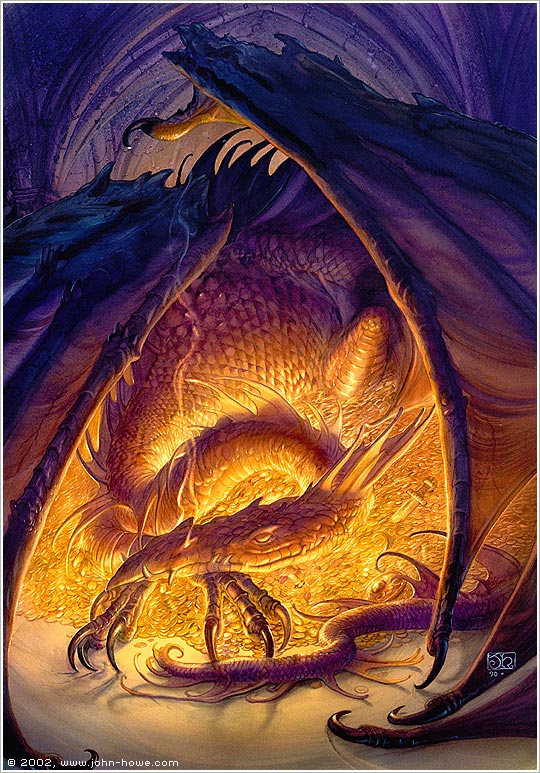 Smaug the Golden
www.john-howe.com
(my favorite Middle Earth illustrator of all time)
I finally got my roll of film from September developed, and I have to say that the picures turned out as good as they could possibly be. I'm extremely pleased, and I can't wait to scan them in and upload them to my devArt.